Does your family know your wishes?

How do I start a conversation about end-of-life issues?

Have you completed your Advance Care Planning?
CACCC reaches out to the community to bring end of life education to the Chinese American Community. We provide Advance Care Planning information sessions and workshops for various community groups. We attend health fairs, conferences, conventions and all other events to educate and create awareness.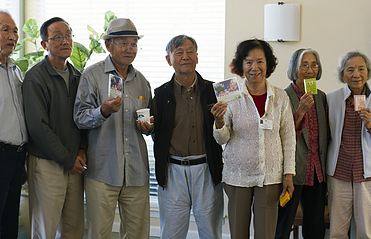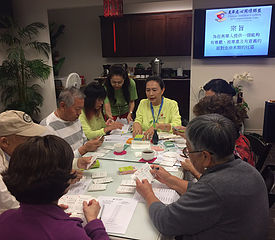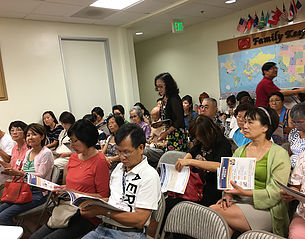 If your community or organization would like to have CACCC come and give a presentation about Advance Care Planning, please fill the form and send it back to our office.
Community Outreach Request Form
An Advance Health Care Directive (AHCD) allows you to state what kind of healthcare you want if you ever become very sick and are unable to speak for yourself. This way, those who care for you will not have to guess what you want if you are too sick to tell them yourself. This easy-to-read, easy-to-understand form was created for people with limited reading skills and skilled readers alike who read Chinese or Chinese and English.
Click to Download ADVANCE HEALTH CARE DIRECTIVE - Easy Form
Below is the link for the Standard Form of the Advance Health Care Directive. The Standard Form does not contain illustrations.
Click to Download ADVANCE HEALTH CARE DIRECTIVE - Standard Form
POLST is a physician order that gives patients more control over their care during serious illness. Produced on a distinctive bright pink form and signed by both the physician and patient, POLST specifies the types of medical treatment that a patient wishes to receive towards the end of life.

This is a Chinese translation of the California POLST form. The translated form is for educational purposes only to be used when discussing a patient's wishes documented on the POLST form. The signed POLST form must be in English so that emergency personnel can read and follow the orders.

For questions email
info@coalitionccc.org
or call (866) 661-5687. To learn more about POLST, visit
www.caPOLST.org
.
Click to Download Traditional Chinese POLST Form
Click to Download Simplified Chinese POLST Form
admin@caccc-usa.org
Toll Free Number
免費電話
(866) 661-5687
Leave a message and someone will contact you.
請留下語音,我們會跟您連絡
P.O. Box 276,
Cupertino, CA 95015

9440 Telstar Ave., #6
El Monte, CA 91731