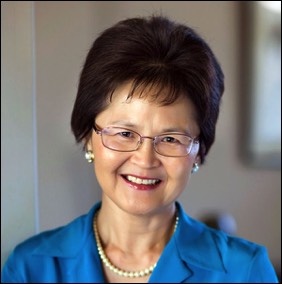 Sandy Chen Stokes, RN, MSN
Founder & Board Chair
Sandy has focused much of her career and volunteer activities on end of life care, elder care, public health, and mental health issues in the Chinese American community. For her work with the CACCC, in 2008 Sandy was one of 15 nationally to receive the American Cancer Society's Lane Adams Award. She was one of 10 in the nation to receive the 2011 AARP Inspire Award. Sandy is a member of the advisory board for the Chinese Health Initiative Project at El Camino Hospital in Mountain View, California and a Diversity Advisory Council Member of the National Hospice & Palliative Care Organization (NHPCO).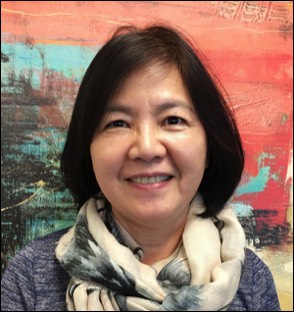 Cindy Wang
,
CACCC Treasurer
, is Accounting Manager at a Palo Alto consulting firm, where she has worked for more than 12 years. She has been the CACCC's South Bay Volunteer Support Group Coordinator since its formation in 2011 and has volunteered with the ACSCCU for more than 16 years.

Melinda Leong Capozzi, Esq., CACCC Secretary,
received her law degree from UC Davis School of Law. After serving as Judicial Law Clerk to the Honorable Peter H. Carroll, US Bankruptcy Court for the Central District of California, she worked at law firms litigating cases involving public entities. Thereafter, as Deputy County Counsel in Alameda County, she represented social workers in child abuse and neglect cases. Melinda's passion for helping the most vulnerable in our society led her to joining the CACCC board. She advises CACCC in legal matters.

Carrie Huang
has strong passion for end of life care. She has been working for VITAS Healthcare for four years, providing end of life care education to the public. She is also a volunteer for Chinese American Coalition for Compassion Care. Prior to VITAS, Carrie worked for Charlotte Maxwell Complementary Clinic for many years, serving women with cancer. Carrie holds a MPH and BA in Chinese from San Francisco State University.

Catherine Lan
has been a CACCC volunteer since 2011 and actively involves in leading the Speaker Bureau, Events, and Fundraising committees. She also volunteers in many other organizations such as Care Mission USA and Tzu-Chi cancer support group. Catherine's professional background was a financial advisor and provide financial planning services. She also is a certified Estate Planner, certified Long Term Care Planner, and certified CPR instructor. In her free time, she enjoys travelling to different countries, dancing, and reading.

Emiley Chang, MD, MPH, MS
graduated from Stanford University School of Medicine, with an additional M.P.H. degree from UC Berkeley. She trained in internal medicine at UC Davis Medical Center and completed a subspecialty geriatrics fellowship at UCLA. Currently, she is a NRSA research fellow in General Internal Medicine and a research fellow at the Center for East-West Medicine. As a clinician researcher, her community-partnered projects focus on racial/ethnic health disparities, patient-physician communication, and team-based models of care. She is currently completing interviews and surveys related to advance care planning in the Chinese American community.

Sandra Lew, LCSW,
received her Masters Degree in Social Work from San Francisco State university. She was CEO of Hospice By the Bay until her retirement in 2014. She has worked in End of Life Care for nearly 30 years in various administrative capacities at Hospice By the Bay, Catholic Charities, On Lok, and Kaiser Permanente and as a clinician early in her career at CPMC and UCLA Medical Center.

Simon Chow
is a Staff Pharmacist present at Kaiser Permanente Central Processing Pharmacy in Livermore, California. In that capacity, he provides functional direction and training for pharmacists and other pharmacy personnel, dispenses pharmacy products, and assists medical personnel and patients with drug information and identification. Simon has also served as Outpatient Pharmacy Manager, where he was responsible for hiring, evaluating and coaching the department team, developing the department budgets, and maintaining quality control. Simon has joined the CACCC board because he wants to help improve end of life care in the Chinese community.

Yan Huang RN, MS
Yan is a nurse case manager and currently works at a Medical Center in Sacramento region. Being at the front line of patient care and witnessing health disparities among Chinese Americans due to limited health literacy and healthcare resources, Yan decided to join the CACCC volunteer support group in 2011 and started serving the CACCC Board in 2015. Yan hopes to continue her CACCC work on increasing awareness in life education, advance care planning, and health literacy for Chinese American population. Another lifetime goal for Yan is to promote harmonic dialogues and interactions between Chinese Americans and the main stream community.
Yuaner Wu, PhD, RN, MS, MPH
has completed a post-doc fellowship at National Institute of Health-National Institute of Nursing Research. Currently, she is a researcher at UCSF-ZSFGH and a staff nurse at San Francisco VA Medical Center. Yuaner has been a CACCC's volunteer since 2005. She has played a few different roles which including interpretation, translation, member of Speaker's Bureau, lecturer of the volunteer training workshops. Yuaner believes that death and dying are natural transitions of human life. The circle of life can be beautiful if one is prepared.

Shirley Pan, Project Coordinator,
was a volunteer with CACCC and previously to that a corporate communications manager and a field operations manager with a major high-tech company for 20 years.


Leyan Li
,
Project Coordinator


Joanne Gong
,
Volunteer Coordinator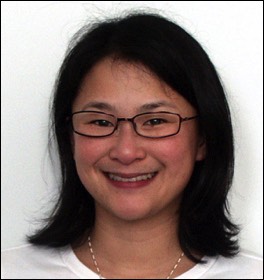 Betty Chiang
,
Administrative Coordinator
Betty is a paralegal from the Sacramento area who has certified as a hospice volunteer. She enjoys painting and crocheting in her free time.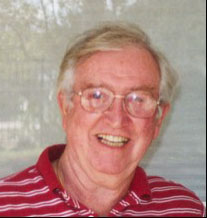 Phil Stokes
,
MA
volunteer Consultant, is a retired English Professor who taught at De Anza College for 33 years, and at Foothill College for three years before that. Phil writes and/or edits CACCC's English publications. He also served as CACCC's former webmaster.
admin@caccc-usa.org
Toll Free Number
免費電話
(866) 661-5687
Leave a message and someone will contact you.
請留下語音,我們會跟您連絡
P.O. Box 276,
Cupertino, CA 95015

9440 Telstar Ave., #6
El Monte, CA 91731